December 11, 1994
The exciting news from the Frisinger household is that Diane is getting married. The wedding will be next August. The exact date has not been determined yet. The lucky man is Dan Hay. He is thirty-one years old and owns a company that installs suspended ceilings for commercial applications. He is an avid fisherman and enjoys living in cabins. He would like to live in Alaska some day.
Robert is still dating Amber Argraves but no wedding plans have been announced so far.
Ava has formed a firm called Green Heron Consulting. Through this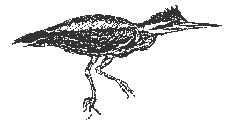 organization, Ava has two contracts with the City of Issaquah to do work related to growth management planning. She would rather be mayor, but it is a nice consolation to be getting paid more by the city than the mayor is.
I am still making regular short trips to Florida to visit mother sometimes accompanied by Diane or Ava. On one trip Ava and I were able to get over to Clearwater to visit Ava's Father and Stepmother. Diane and Robert also went down to visit their various relatives down there. There most exciting experience was hitting a busted truck tire while driving across the state on Alligator Alley. It turned out that the only damage was an opened fuel filler cap. I can not envision how that could happen either so do not ask.
Ava and I spent our winter vacation at cross country ski resort in Mile House in the interior of British Columbia. We shared a Shelly with our good friends, Walt and Peggy Johnson. The skiing, weather and food were all great.
This year I finally got up to David Whitakerís island mid season so I did not have to help with opening or closing. That is definitely the best way to go.
I am still being kept busy at Boeing. My current project is doing loads analysis of a 757 when we put a F-22 fighter forebody on the nose of the airplane and some stub wing like things on top of the body above the main cabin door. The purpose of the project is to test the electronics including the various radar and other sensors that will be going on the F-22.
Our home remodeling continues. Robert is still working on an upstairs bathroom and promises it will be done by Christmas. I hope he means Christmas 1994.
Robert graduated from the University of Washington last June with a Bachelor's in History. He had hoped to enroll in the Education program at Western Washington University but they were over booked and turned him down. Robert is now looking for other jobs. He spent a couple of months this year working as campaign manager for Katherine McNeil who was running for the State House of Representatives. If she had won, a job would have materialized, but no luck.
Let me again pass on our favorite books for the year. Ava's favorite was ďA Political LifeĒ by Madeleine Kunin. It is an autobiographical account of the author's experience as governor of Vermont. Robertís favorite was "Tourist Season" by Carl Hiassen. It is a comedy mystery set in Florida. Amber's favorite this year is "Little House on the Prairie" by Laura Ingells Wilder. Diane liked "Beloved Exile" and "Fire Lord" both by Parke Goodwin. They are Arthurian legends. Dan's favorite was "Chaos and Order" by Steven R. Donaldson, a science fiction story. My favorite books were "The Negotiator" by Frederick Forsyth and "A Dangerous Fortune" by Ken Follett. Both are action adventure types.
Have a good Christmas and may Christ be with you in the coming year.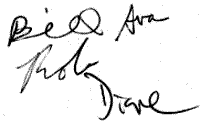 Other Years
Rev 6/19/02