A Christmas Message from Bill and Ava Frisinger, December 2002
Bill is seriously settling in to retirement
We bought a condo at Silver Star, a ski area in the interior part of British Columbia that we have been visiting for the last 5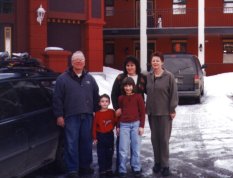 years. It has some of the best early season cross county skiing in North America, good snow all winter and is quite a respectable downhill area. Ava and I were cross country skiing up there Veterans Day weekend and encountered skiers training for the biathlon. They are a little unnerving to encounter on the trail.
I am continuing my Wednesday hikes/cross country ski outings with fellow retiree Dave Gimmestad. Our most strenuous hike was to Camp Muir at 10,000 feet on Mt. Rainier, 5000 feet above the trailhead and virtually all on snow. The most adventurous was the drive back over Snoqualmie pass after it had been closed for avalanche control during the worst storm of the season.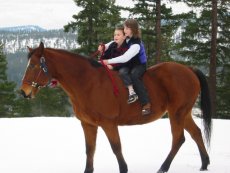 My horseback riding has moved into high gear. We have acquired two horses, Patti Shus, a 20 year old quarter horse who is ideal for Amber and passable for Kaleigh and Shadow, a 9 year old quarter horse who is a challenge for me and a future possibility for Kaleigh. That is not to imply that I am a better rider than Kaleigh. She is currently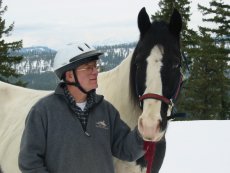 working on jumping Patti Shus using only a bare back pad. I am trying to get Shadow to step over small barriers without shying away. I have fallen off numerous times. But Shadow only stepped on my head once. (Never continue to hold on to the reins when you fall off, it pulls the horse on top of you.)
I am now tutoring at the library once a week and manage the church book store.
Ava's mayoral responsibilities keep her busy. In addition to the routine tasks, some of her regional involvements include the Seattle-King County Board of Public Health and Water Resource Inventory Eight Steering Committee and forum (Endangered species, Chinook salmon). If you want to discuss fees for restaurant inspections, human genomics, on-site sewer systems, she is available. Her other major enthusiasm is Salmon. She is president of the Friends of the Issaquah Salmon Hatchery where she has been a docent for six years.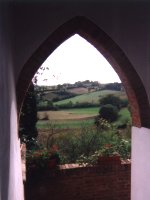 Ava and I spent almost two weeks in Tuscany north of Rome. We stayed at a villa near the village of Cetona with side trips to Florence and Venice. We found Venice to be particularly charming. We were accompanied by our long time friends Walt and Peggy Johnson (who coordinated everything beautifully) and three others so we had the villa to our selves.
This is the view from our villa.
Thanks to the hard work of Steve Reading, my fourth grade class had a big reunion that included a tour of the school. We had about had about half the students, 3 parents and our teacher in attendance.
Diane and Ava have started going to St. Clare's Episcopal Church in Snoqualmie, a small town between Issaquah and North Bend. Diane has gotten quite involved serving on the Growth Committee and coordinating ushers. It is a small church that puts people to work as soon as it can.
Rob is building a major addition on his house. Joshua was initially leery of the idea that it was progress to sleep all alone by yourself in a room all night, but he as come around to the idea.
Diane's back is much better and she and Scott have been out snowmobiling this fall in spite of our very limited amount of snow. The nearby ski area that stayed open till May 5th will be doing good to open before New Years.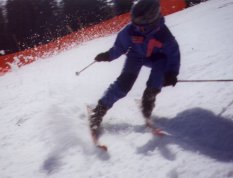 Last winter Kaleigh and I took lessons, Kaleigh on skis and I on a snowboard. Kaleigh has turned into quite an aggressive skier who can handle any slope that is groomed. This year she will get better at moguls and deeper snow.

My favorite book of the year is Guns, Germs, and Steel: The Fates of Human Societies by Jared Diamond, It is a little dry and repetitious but it gives a wonderful insight to how civilizations develop and why some develop further than others.

Ava's favorite was Beethoven's Hair : An Extraordinary Historical Odyssey and a Scientific Mystery Solved by Russell Martin.

Kaleigh's favorite is Dragons Milk by Suzan Fletcher. It is the story about an orphan girl who raises orphan dragons.

Joshua's favorite is Afternoon on the Amazon, by Mary Pope Osborne. It is part of the Magic Tree House series of books for young children and is the only book in this list to get a full 5 gold stars form Amazon.com readers.

Rob and Amber's favorite is Slayer of Gods by Lynda S Robinson. It is the latest in her Lord Meren Egyptian mystery series set in the time of King Tut.

Diane's favorite is Fiery Cross by Diane Gabaldon. It is time travel in Scotland between the middle of WW2 and the 1740s the time of the Jacobite rebellion in Scotland and the battle of Culloden. Diane describes it as the only "Romance author worth reading".

Scott sticks to magazines and his favorite is American Snowmobiler.

Wishing you all the best in this Holy Season.

May Godís Love be with you now and throughout the coming year.

Yours,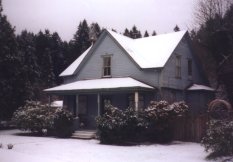 Our house but taken this year as snow is hard to come by this season.