Cloth Diapers: Taking going green by the seat of your pants.
As a Framing contractor, most of the green building decisions are left up to the architect. I mostly build tight, with no blocked off corners that limit insulation, and strive to reduce waste.
I figure that if installing four compact fluorescent bulbs constitutes an entry level "built green" home, perhaps hiring a contractor who sews his own cloth diapers (for my two new daughters, I don't need them yet) could count as "built green". I take cutting waste so seriously at work, I keep cutting it at home. Kids produce tons of dirty diapers, and disposables require vast amounts of chemicals to produce. Putting your kids in reusable diapers is good for the environment and costs about 1/2 as much as disposables over the course of the diapering years. Just like a "Green" house, it costs more up front, but the dividends are well worth it.

Darn cute, and the picture doesn't show how fuzzy it is.



This is a Minky PUL pocket diaper, and will stay dry for about four hours. It will fit a five pound baby, so it is so small there isn't much room for absorbent stuffing. I'm hoping that once the girls are bigger, I can pack in a thicker absorbent pad.


---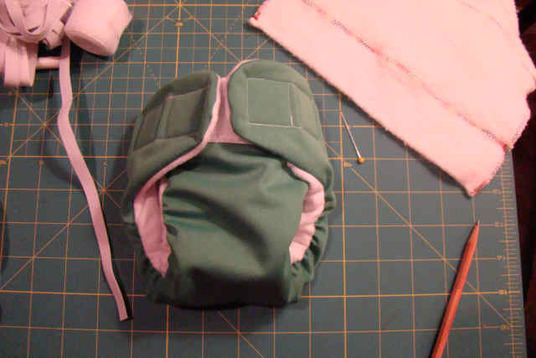 This is the first diaper I made.
---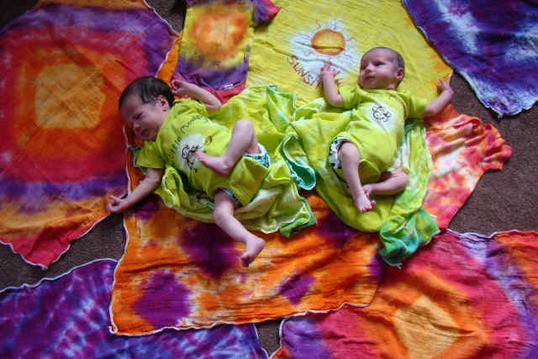 As framing can keep me away from the sewing machine for long stretches, we use Happy Heinies and Fuzzy Bunz for diapers that are not Dad Made. Both last about 4 1/2 hours between changes at the current stuffing level
---
How to sew your cloth pocket diaper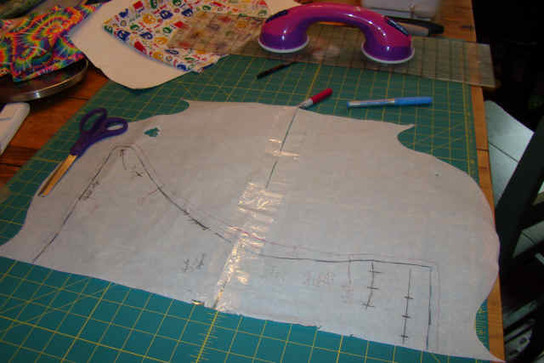 ---
How to sew your cloth pocket diaper.

We make a template.



We note on the template where snaps and Velcro will go.


The template has notes on sequence written on it. There should be a 5.5 saying to sew a line just inside the edge when right side out, before adding wing snaps.



Cut out the liner and outer layer of PUL.


Add snaps


Lots of snaps for easy adjusting.


Sew the sides together, then sew the elastic on.



Turn it right side round and sew just inside the edge.

Test drive.


Test drive. Note, drying on hot for five minutes will cinch the PUL around the needle holes so the seams wont leak.

If anyone is interested in lessons on how to make your own diapers, please contact me. Get a small group together and have a let's learn how to make diapers party. Rates depend on location and number of students.

The first step is making a suitable pattern.
I got a Little Comet Tails pattern that I then tweaked with some Fuzy Bunz type features to get an optimal fit.

PUL for the outer is available by the yard or in diaper cuts, or fat quarters.My pattern is a bit too big to make medium size diapers out of a diaper cut... so get a pattern before you buy a bunch of material.