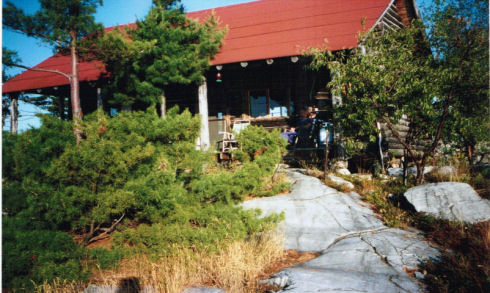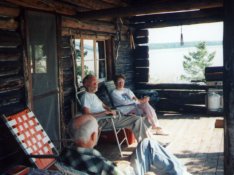 The front porch is always a good place to relax. Pictured from left to right are Jim Whitaker, Dave Whitaker, and Brenda Whitaker (2000)
For more views from the porch click HERE.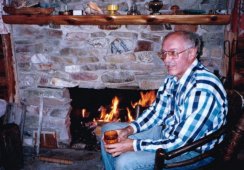 Jim relaxing in front of the fire place, September 2001
The fire place was designed an built by Bob Richardson.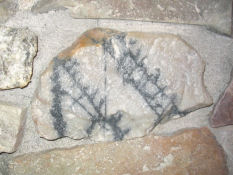 This is the signature rock on the fire place because the builder was a surgeon. Why do you think this pattern would appeal to a surgeon?
Mike J.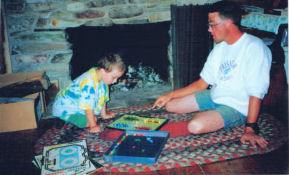 Rob and Joshua Frisinger (2001)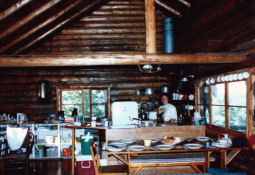 It looks like Janie has a great meal prepared.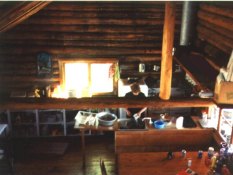 The guys must have cooked the meal because it looks like Ava Frisinger is cleaning up. (1997)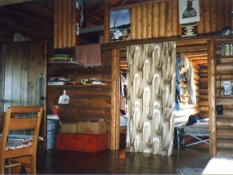 Somebody is in the master bedroom, probably reading a book (1995)
View from the loft window (1997)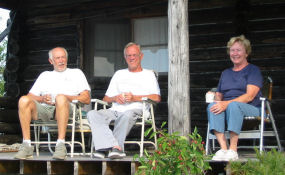 From left to right, Jim, Dave and Barbie, the three siblings who owned the island originally purchased by their parents. (2003 photo)